Starting this Sunday, January 3rd, 2021, I'll be guiding anyone interested on a two-year journey through the Bible. Each Sunday morning from 9:30-10:30 a.m. (EST), I'll be discussing the readings for the coming week. Join me for this presentation via live-stream HERE or watch archived weekly presentations by going HERE.
To download guide pages that summarize my introductory information and provide the readings for the week please go HERE.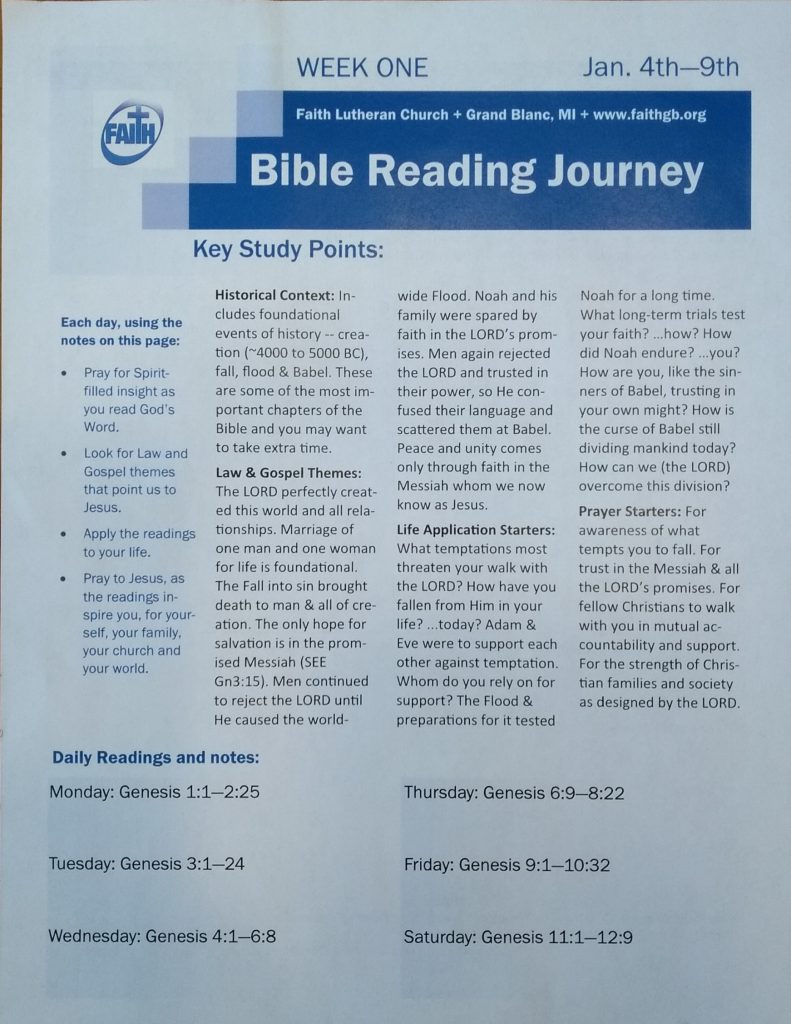 In my weekly presentations I'll be highlighting how the readings for that week teach us God's way and blessing for all our relationships, especially in our families.
Join me in this Bible reading journey…for the sake of your family!