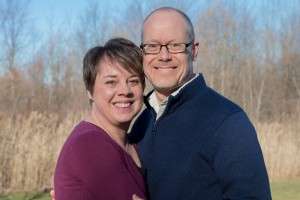 Rev. Dr. Todd Biermann is Sr. Pastor of Faith Lutheran Church – Missouri Synod in Grand Blanc, MI.  A parish pastor since 1990, he completed his D. Min. degree related to Christian marriage in 2012.  He and his wife, Heather, have been presenting Marriage in God's Way seminars since 2006 from Alaska to Paraguay.  His book Handing Out Life summarizes their teachings and applies them to life.
The Biermanns are available to speak and lead a variety of seminars.  Half day, full day and weekend Marriage in God's Way seminars are appropriate for couples at every stage of their relationship … married, engaged, healthy or troubled.  Presentations on a variety of topics under the broad heading of Life in God's Way are available for a variety of settings. Go to the Presentations & Mentoring page or, for greater detail, THIS POST, to learn more about what the Biermanns have to offer.  To see a list of their upcoming engagements, go to the Upcoming Events page.
Giving Information:
If you wish to be a financial investor in the mission of Life in God's Way, please contact Pastor Biermann for further information.
Contact Information:
Email  –  tabiermann@gmail.com
Cell Phone  –  810-771-8837