Heather and I are very excited to be embarking on a new adventure to promote Life in God's Way. In the spring of 2019 we'll be taking a nine-week sabbatical. During that time we'll continue training to become certified counselors through the Association of Certified Biblical Counselors. This training will enhance the counseling we already do to help everyone better understand and live out their relationships in God's way.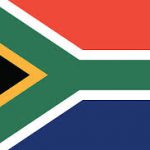 However, the highlight of our sabbatical will be traveling to Middleburg, South Africa. We'll be answering a call from the staff and members of St. Peter Confessional Lutheran Church there. They see the desperate need in their church family and community for guidance from God's Word on how to better live out relationships as God intended. There's a rampant problem with hurting and broken marriages. There's growing disregard for the value of constructive interpersonal relationships. There's a lack of understanding about what true love really is. After the pastors and leaders of St. Peter learned about the teachings of Life in God's Way, they determined that we (Jesus through us) have what they need.
So, we'll be going to this thriving Christian family to equip them with Jesus' gifts for marriage and family. We'll help strengthen the thousands of believers who already gather around the Word of Jesus at St. Peter. We'll also equip them to share Jesus' gifts with the world around them…Handing Out Life. The courageous Christians at St. Peter have a dream to touch their entire continent with the blessings of Life in God's Way.
If you'd like to support this bold initiative, we'd truly appreciate the help. Please pray for our endeavor. To give a financial gift toward our $8000 goal, you have two options: 1) Send a check to "Faith Lutheran Church" 12534 Holly Rd., Grand Blanc, MI 48439 with a Memo line reading, "Biermann Mission Trip" or 2) Go to www.faithgb.org , [LINK TO IT HERE] click on the bright red "CLICK HERE To give online" button, select "Mission Trips" and write "Biermann Trip" in the optional memo box. Any help you can give would be greatly appreciated.
Together, we WILL bring healing and hope in the name of Jesus to marriages and families in South Africa…and the WORLD!