Last week I wrote about a conversation my wife, Heather, and I were having while enjoying a soft pretzel at "Ben's Soft Pretzels" in Shipshewana, IN. I said I would share more about that this week.
While enjoying our pretzel, we also discussed the interesting story shared with us earlier in the day by the owner of "Cherry Pickers" in Shipshewana. This store features reclaimed items for sale: old barn wood, rusty hardware, hand-painted signs, unique appliances from past eras, old manual typewriters, etc. While in the store, we were awed by the beauty of a kitchen island and cabinets on display. Here's a picture for you…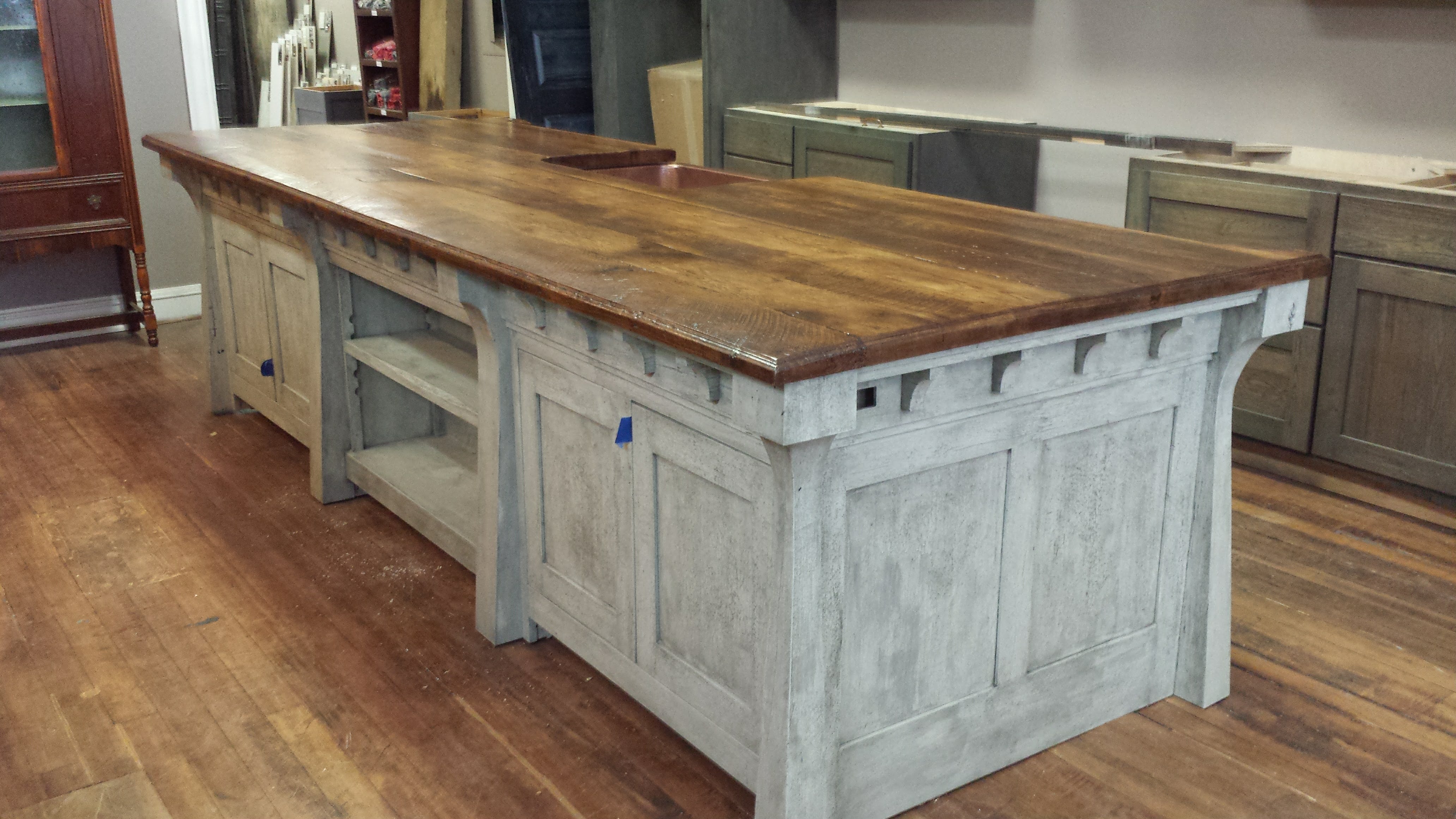 As we admired the craftsmanship, we were told about the story behind these pieces. The owner had made them from the wood he found in an old barn. The owner of the barn was told it wasn't worth anything so he was ready to bulldoze it into a hole and set it on fire. However, the owner of "Cherry Pickers" saw it with different eyes. He saw the wood as something worthy of being reclaimed. So, he took several pieces of the wood and turned them into the beautiful kitchen furnishings we saw before us.
What a great illustration of our lives as Christians. We were born into the world as worthless sinners deserving of nothing but being cast into a pit and set on fire. Yet, our gracious Savior, Jesus, saw us as worthy of being reclaimed. He took us in His nail-scarred hands and re-made us into something beautiful. He made us His own forgiven children, now ready to function in service to Him. How awesome is that?
I only wish I could have that beautiful kitchen set in my home. Sadly, it had already been thrice-claimed. Plus, it wouldn't have fit well on the top of my car. But, at least we could enjoy this bit of JOYFUL GLORY!