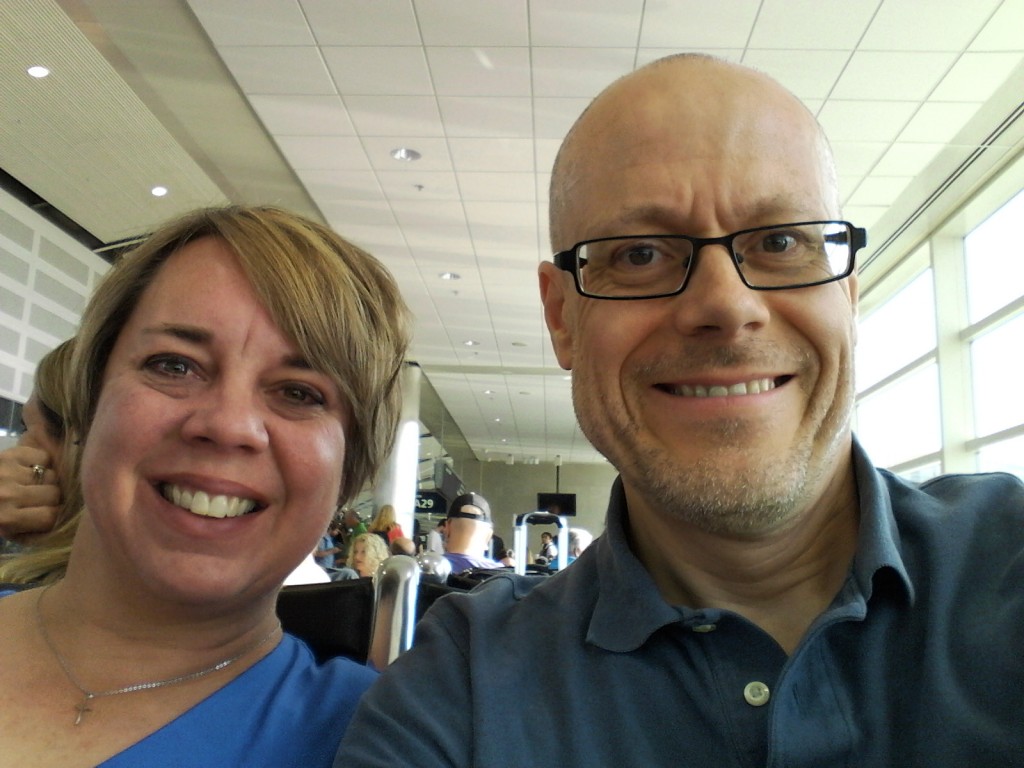 Heather and I made it to Detroit Airport on our way to our marriage seminars in Peru.  Seems the Devil doesn't want us to go.  Had storms last night that knocked out power for 4 hours and threatened to flood our basement.   Fortunately the phone alarm worked and the back up sump pump kept the flood in check.  God answered prayers.
Now, off to Ft. Lauderdale and next flight.  More later.
God is in control and He is good!