Yesterday Heather and I celebrated our 21st wedding anniversary.  The best part of the day was simply being together all day.  This filled our "love tanks" with the "quality time" we both crave and need.
We also made the day special by trying something new together.  We went out to eat at an Indian restaurant and sampled a variety of different authentic dishes.  It was delightful to try new tastes and discover new delights…together.  We smiled, talked and laughed as we discovered some things we didn't care for so much, but mostly several tastes we both enjoyed very much.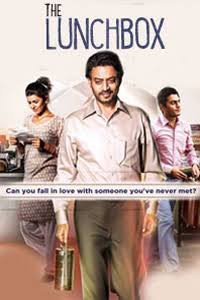 To continue our "Indian Anniversary," we watched the 2013 movie The Lunchbox.  It was set in India and featured wonderful glimpses of daily culture and life.  It also delved into the trials and joys of relationships, especially the marriage bond.  The movie was great in helping us understand relationships from another perspective that wasn't common to us.  Heather and I both enjoyed this new glimpse into the vast beauty of human relationships that God has given for us to enjoy.
All in all, we had a fabulous anniversary.  It was great being together.  It was wonderful to discover something new together.  It was awesome to grow deeper in love as we again cherished the gift of marriage.  God made something AWESOME when He designed marriage as a gift to be enjoyed by all people of all times and places.